Update from the 20th of February 2021:
I don't earn any money and hosting with domain name has a cost. So you can participate if you want to help me.
'90 full line BROCHURE from CANADA
Wheels difference between Canada & Europe
Plastic cover on the headlight stay carry over parts from RD350F (57V) from Europe on RD350LC 1YH from Brazil
RD350H assembly manual from Canada Thanks to Martin Donahue for the scans !
Card information with was attached to the bike at the dealer
Various pictures from Brazil: RD350 Export rear wheel, aftermaket fairings and pre-series RD350LC '86 1YH.
Colorings from YAMAHA
RZ350L '85

1EL
Front cover
YAMAHA cup
Carburettor marking
New YAMAHA studio pictures from RD350F2 2UA model
Previous update:
Facebook page link update
Brochure variation: Some '86 RD350F2 1WT brochure have white/red model side view and other have blue/yellow model
New drawings
Better scan of the bikini instruction & Flyer for French, Swedish, Dutch and German languages
Pictures of Spanish RD350 cup and French cup
Pro-AM publicities
Pictures of Brazilian RD350 cup trophy
RD350R rider view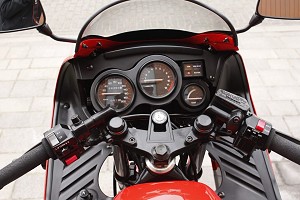 RD250/350LC bikini fairing publicity and full fairing picture
Pictures of RD350LC / TZ350 from Yamaha variant of the picture brochure
RD350LC pre-serie from Brazil & '89 1YH "Export" model from Brazil
Various publicity from Brazil: Um grande agradecimento a Solano Bouvie (obrigado ao Valdir Teles pela ajuda) !
vídeo com publicidade de motocicleta antiga: https://www.youtube.com/
canal do Youtube: https://www.youtube.com/c/vamosdemoto
publicity from Spain
Free helmet given by the dealer Motoplay if you buy a RD350LC in Brazil !
Specific upper fairing option for Canada: "Adds to the look and performance" :-)
1982 "accessories by YAMAHA" catalog for Canada
Pictures from Paris bike show in '79 and Foire de Lyon '80
Front cover